Upgrading an Existing Version of ACC
An existing version of the Agent Control Center can be upgraded by simply executing the installer package of the new ACC version. It's not required to uninstall the existing version first.
The ACC configuration page will open after executing the new installer package. The option Update database will be set by default if the database requires an update. The ACC configuration page can only upgrade a database to a higher version of ACC. It cannot downgrade a database, so we recommend you take a backup of your ACC database before upgrading, so you can restore the database in case you need to downgrade your ACC version.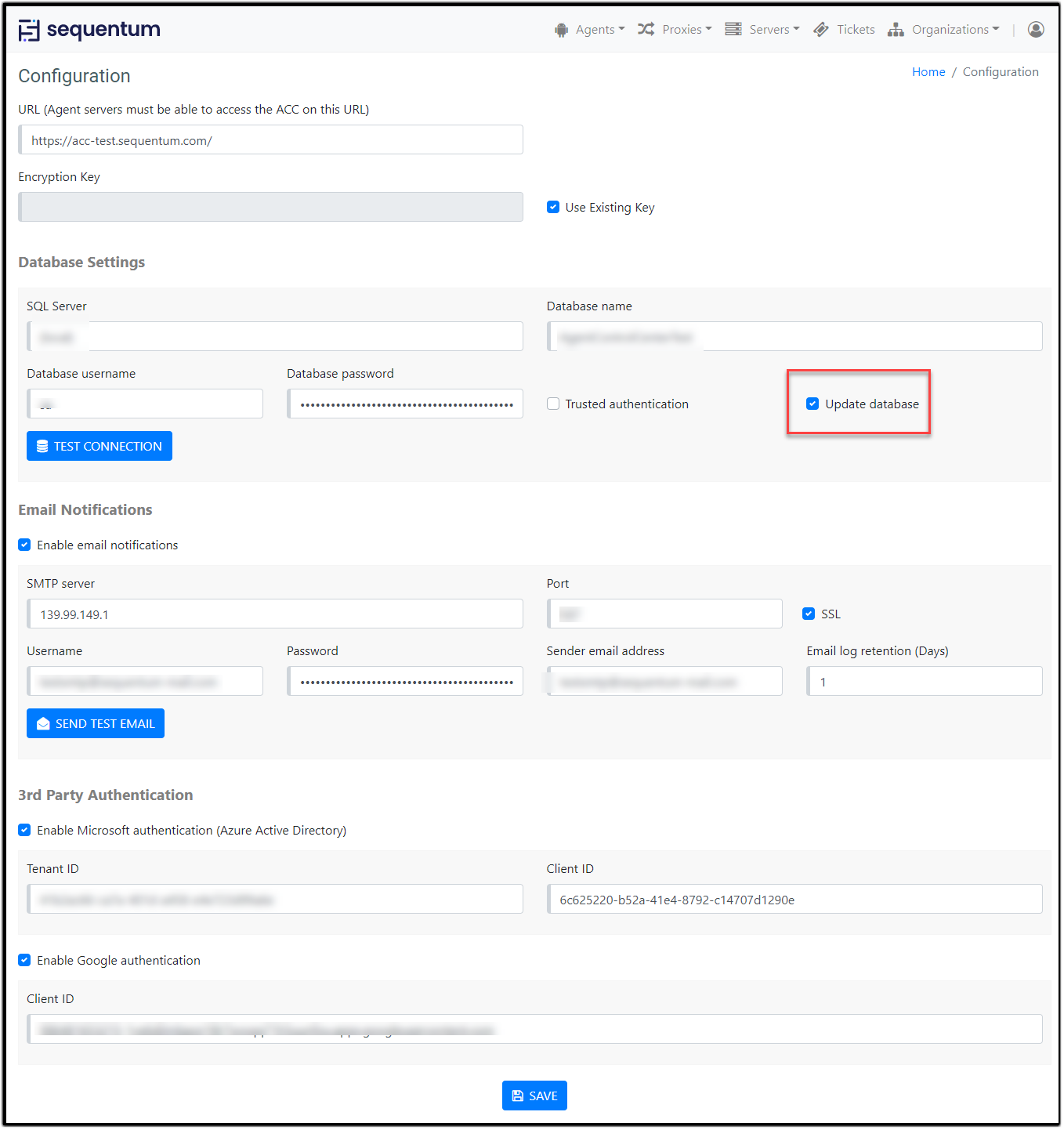 Click Save to update the database and save the configuration. You don't need to save the configuration if the database doesn't need to be updated and you don't want to make any other changes to the configuration. You'll be redirected to the Login page after saving the configuration.