In this example, we demonstrate how to deliver data, in this case, to an FTP. The Sequentum platform supports delivery to nearly any endpoint, including for example, an AWS S3 bucket, SQL Server Database or by email.
You can set up any number of export and delivery targets from "Data -> Export Targets Configuration".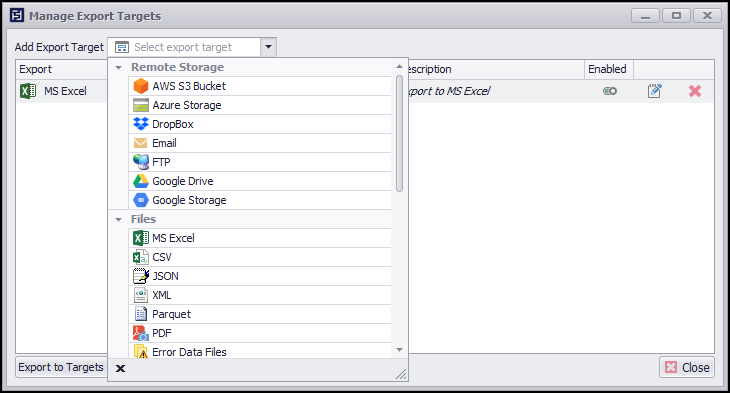 Data is exported automatically to your chosen export destination when a data extraction project completes, so you don't have to export data manually. However, you can also export data manually at any time after a run, as we do below.
This is how you would add an FTP delivery connection to your agent.